Lisa Fenwick

Harpist of the Finger Lakes

Based in Ithaca, serving Finger Lakes, Central New York, the Southern Tier and parts of Western New York
Live harp music is unique in that it speaks to feelings and it speaks to the soul.
People in mourning are calmed and soothed by the subtle nuances of the harp while still remaining intimate with their thoughts, feelings and emotions.
Funeral, Memorial and Wake Harp Services
I am so very sorry if you are visiting my site as a recently bereaved person, but I hope I can be of help at this difficult time.
Family and loved ones can experience emotional connections through the music shared at at the final closure. My harp music can add a great source of comfort as one bids farewell to a much-loved family member or friend.
Harp music at the church or other chosen venue will help create a peaceful atmosphere, and the vision of such a beautiful instrument is an uplifting sight at such a sad occasion. Suitable music can be played at the arrival of mourners or at the service itself or for a viewing. I am also available to provide suitable background music during receptions for family and friends following funerals or cremations.
If you have chosen to have a woodland burial or a traditional service at a graveside and feel you would like to have some live music at this point I would likely bring my Celtic lever harp harp which is smaller and lighter than my pedal harp The gentle sound of the harp in the background can soothe and comfort during what is always a difficult moment.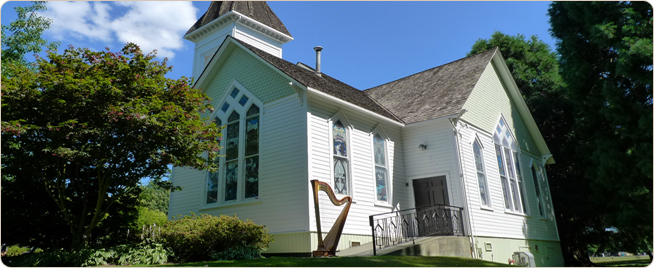 "Lisa is a delight to work with and a marvelous performer. Her exquisite harp playing brought harmony and joy to my mother's outdoor life celebration, everyone loved her. In planning and executing the event, Lisa was helpful, proactive, gentle and thoroughly professional every step of the way from agreeing to work together, selecting and grouping the right pieces together, arriving and setting up, playing, and finishing the event. I highly recommend Lisa's services, her music is stunningly beautiful."
May 2017, Elmira Graveside Memorial Service, Reviewed on Thumbtack
"Lisa, Thank you for coming to the graveside and playing my mother's favorite hymns at her burial service. This was a huge comfort to our family. You were professional and so easy to work with. We are grateful to you for being able accommodate our wishes with such short notice. Your music was calming and very beautiful. It brought a sense of peace to the day and I know my mother would have loved having you play."
May, 2017, Cazenovia Cemetery Service, from a card sent
"Lisa, Thank you for playing for my mother's recent funeral service. Your beautiful music at the funeral both before and after the service helped to set a sense of calmness and respect for the day. The fact that you were able to play two of my parents' favorite songs during the service meant a great deal to our family. My mother always loved the harp and your wonderful playing brought peace to all of us in attendance. We are most appreciative."
Sept., 2017, Ithaca, from a card sent to funeral home and forwarded to me
"Lisa, Thank you so much for playing for my mother's funeral service. Your music brought our family a true sense of peace on a day that felt anything but peaceful. Thank you so being so calm and professional in the planning process. You were most helpful in selecting music Mom would have wanted when we did not know what to do. Thank you for playing a song she loved during the slide show. That meant a great deal to us and is a moment in time I will not forget. Your music was glorious. Thank you for sharing it."
Aug. 2017, Ithaca Church Funeral Service, from a card sent