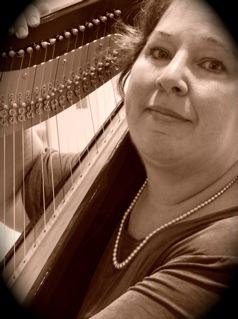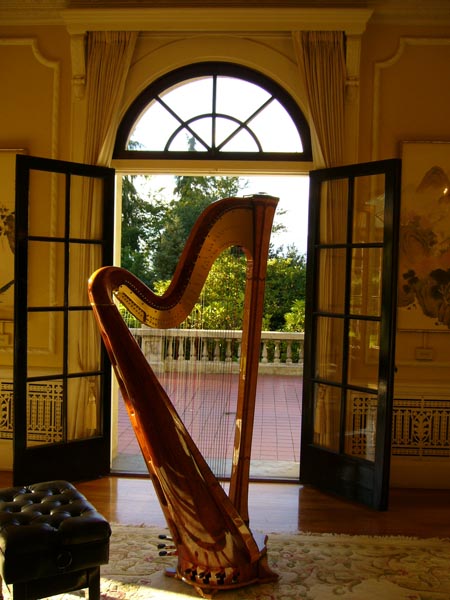 Solo Harp Performances have included recitals for Cortland Music Festival, Willard Chapel, Trinity Episcopal Church in Seneca Falls, Cortland Free Library, Tioga County Council on the Arts Always on Sunday Concert Series, Tompkins County Library,Tully Library, Hornell Library, Canisteo Library, Howard Library, Ithaca Music Club, and duo performances with Melissa Collins on WSKG's Television Sounds of the Season as well as a lobby performance and a lunchtime concert at Somerset Harp Festival in New Jersey as well as for the Tioga County Historical Society.

Lisa has performed extensively at weddings and private parties throughout the Southern Tier and Fingerlakes area, Hospice of Ithaca, Ithaca Festival, First Friday in Binghamton and in Cortland, Johnson Art Museum, Cornell's Lab of Ornithology, Paleontological Research Institute, Professor Emeritus Dinner at Cornell for numerous years, Benefit Performance at Community School of Music and Arts in Ithaca, a St. Patrick's Day benefit event for the Cayuga Chamber Orchestra, Beginning in the Middle Harp Conference in Virginia, Lifelong Senior Group in Ithaca, Kendal of Ithaca numerous times, Bridges, Woodbrook, Walden Place, Alterra House, Appleridge and many other nursing homes and festivals throughout the Fingerlakes.

Lisa has played at countless private functions at Statler Hotel, Fountainbleu, Aurora Inn, Elmira Country Club, John and Elizabeth Inn, Harbor Hotel, Garrett Memorial Chapel, Sky Armory, Binghamton Club, La Tourelle, Mirbeau, Little York Pavillion, Taughannock Park, Treman Park, Wagner Winery, Sage Chapel, Bel Hurst Castle, Geneva on the Lake, Emerson Park, Ventosa Vineyards, Mariott Syracuse, Chapel at George J. Republic, St. Patrick's Church in Elmira, Skyline Lodge, Bethel Grove, Norton Chapel at Keuka College, Inn on the Lake, Chapel Hill in Rochester, Kenshaw Park, Pumpelly House, Sunset Park in Cayuga Heights, Lodi Historical Society, Lawrence Chapel, Basilica of the Sacred Heat in Syracuse, Greak Peak, Turning Stone, Glenora Winery and Benn Conger Inn, as well as many other churches, wineries, hotels and wedding venues. She has performed at the Winter Spiral Celebration at Waldorf School, Skaneateles Country Club, Blue Frog Coffee House, Lansing Arts Festival several times, Triphammer Mall Craft Fair, as well as for Binghamton Madrigal Choir with Enchantment.