Verify List

Updated: 10/5/22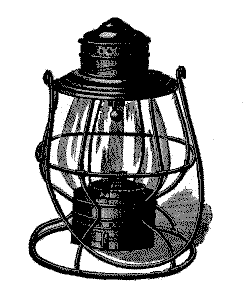 In keeping this page, I frequently receive tips of one kind or another from a variety of sources that other stations not currently listed on the County Pages are still standing. Newspapers, magazines, books, newsletters, pamphlets--all are valuable for the hints and suggestions that they give, as are the reports of friends, field operatives, and Internet surfers. Occasionally specific details are supplied, but more often the report is on the order of "I heard from someone that Smalltown Station was moved years ago to Bigville." Anyone with information on any of the stations below is asked to e-mail me. In particular, I am interested in knowing the current and, if moved, the original location (town, address) of the station; what type it is (passenger, freight, combination); its current use (municipal, railroad, business, private, vacant); whether tracks are still there and what railroad, if any, is currently operating; and any other interesting notes or features.
To people kind enough to write and supply information: sometimes different people will "verify" different things about the same station. If you have sent along "verifying" information which has not been posted, please be patient and understand that I am trying to work my way through the conflicting reports that I receive. See below for resolutions to former queries.
Current/Active Queries:
City/Town
County
Type
Remarks
Mystery Depots
???
???
1) Can anyone identify this interesting Massachusetts station?

2) Is this station in Massachusetts, as reported? Where?

3) Since this isn't Rowley (as was reported), what is it?

4) Can anyone identify this apparent trolley station (does that say "B&N Waiting Room"?)

5) Can anyone identify this structure marked "B&M Freight Station"?

6) Can anyone identify this structure said to be in Hampshire County?

7) Does anyone recognize this B&M structure ? It appears to be a crossing shanty, but might it be a small depot? (Wonderful photo!)

8) This image is marked "Maynard, Mass," but bears no resemblance to the only station I know of at Maynard . Can someone identify it or, if it is Maynard somehow, explain the situation for me?

Walkers Corner
???
Pass
Does anyone know the whereabouts of Walkers Corner on the Eastern Massachusetts Street Railroad, as pictured here?
Hyannis
Barnstable
Pass.
Is the original depot still standing somewhere in Hyannis?
Harwichport/South Chatham
Barnstable
Pass.
Is this South Chatham station the building reported to me as having been moved to Harwichpost? (Address?)
South Harwich
Barnstable
Pass.
Is this South Harwich station ?
South Wellfleet
Barnstable
Pass.
Can someone confirm that this structure is the former South Wellfleet depot , converted to a garage, or that it is still standing (also said to have been demolished in 1939)? See also this link.
North Adams
Berkshire
???
Does anyone have any information about this PanAm Railways structure on Christopher Columbus Drive iin North Adams.
Stockbridge
Berkshire
Pass.
Has the Stockbridge depot been sold recently? Does anyone know to what uses it has currently been put?
Pittsfield
Berkshire
Pass.
Is the 1965 passenger station that replaced the 2nd Union Station (and was itself replaced by the 1981 Amshack) still in use as the Yard Office in the Pittsfield yards?
Acushnet
Bristol
Frt.
Can someone verify (with pics?) that the Acushnet freighthouse still stands at its original location (near the Burger King)?
Fall River
Bristol
Pass.
Were either or both of these structures ever depots in the Fall River area, as is claimed by the realty agency selling them?
Oak Bluffs
Dukes
Pass.
Was this a structure at Oak Bluffs, on Martha's Vineyard, either of the narrow-gauge railroad or of the trolley line? (Herman Page's book on Martha's Vineyard suggests otherwise.)
Georgetown
Essex
Pass.
Is the former Georgetown replacement station (or even the original depot ) now part of the Acme Vault Co., at 60 School St. in Groveland?
Gloucester (?)
Essex
Pass.
Does anyone recognize this structure somewhere n the Gloucester area (pictured here in a real estate image) as a station?
Lynn
Essex
Pass.
Can someone identify the depot in this image inscribed "Lynn, Mass."
Lynn
Essex
Frt.
It has been reported that a freighthouse in Lynn is still standing, if almost unrecognizable. Can someone verify if this is the case (or, even better, send photos?)
Lynn Common
Essex
Frt.
Is there a freighthouse standing on Western Avenue?
Newbury
Essex
Pass.
Where does the cream & Maroon structure behind Newbury Auto Salvage (60 Newburyport Turn.) come from? Is it a station?
Newburyport
Essex
Pass.
Would this be the Newburyport Wharf station on the Newburyport Branch of the Eastern RR?
Newburyport
Essex
Pass.? Comb?
Would this structure off Harris St. be the Eastern RR freight depot in Newburyport, built in 1854, along with a 2nd passenger depot which burned in 1892 (and was replaced by the iconic station with the turret)?
Salisbury Beach
Essex
Pass.
Was this structure down near the end of Railroad Ave. ever a train or trolley depot?
Stevens
Essex
Pass.
Still standing on the Parson Barnard House grounds?
Buckland
Franklin
Pass.
Is there any reason to believe that this structure is the V&M/B&M depot in Buckland? Is it the associated with Crab Apple Whitewater in Charlemont?
Monroe Bridge
Franklin
Pass.
Is there any reason to believe that the original Hoosic Tunnel and Wilmington passenger depot is still standing somewhere in the area? (For certain, it is not on site.)
Orange
Franklin
Frt.
Is this structure , on the north side of the tracks and east the former depot site, a former freighthouse?
Springfield
Hampden
Frt.
Is there a late model (1975) freighthouse standing on Chestnut St.?
Dwight
Hampshire
Pass.
Can someone confirm that this structure was in fact the Central Vermont station at Dwight?
Southampton
Hampshire
Pass.
Can someone explain whether both of these stations were at Southampton, and if so, which was original and which a replacement?
North Amherst
Hampshire
Frt.
Is the North Amherst ("Cushman") CV freighthouse still standing on Pine St.?
Ware
Hampshire
Frt.
In this the Ware freighthouse still said to be standing?
Bennett Hall/ Billerica
Middlesex
Pass.
Is the Billerica depot known as Bennett Hall still standing?
Darlings
Middlesex
Pass.? Frt?
Is the wood structure behind the brick building off Dilla St. the original passenger or freight station at Darlings?
Mt. Auburn
Middlesex
Pass.
Can someone confirm that the former Fitchburg/B&M Mt. Auburn depot is now a private home at 259 Mt. Auburn St. in Cambridge? photo link
North Sudbury
Middlesex
Pass.
Still standing? See Steve Fisk's "Mystery Page"
Oak Hill
Middlesex
Pass.
Is this Oak Hill on the Billerioca & Bedford branch?
South Billerica
Middlesex
Pass.
Said to still be standing but moved from trackside and part of a house. Any idea where this structure might be?
Westford/Forge Village
Middlesex
Pass.
This has been reported as moved and turned into a private residence-- any confirmation?
Abington
Plymouth
Pass.
Despite report, no depot or express office at 10 Pleasant St., Abington. Anyone know to what this might refer instead?
Green Harbor/Webster Place
Plymouth
Pass.
Is one of two structures near Rte. 139 (Careswell St.) and Prince Circle the original Green Harbor/Webster Place passenger station?
Marion
Plymouth
Pass.
Robert Farson's RR's on Cape Cod (1993) reports that the original station at Marion still stands. Can someone confirm this? Is it this or the replacement station (moved across the street?) that still stands, or do both?
Hardwick/Wheelwright
Worcester
Pass.
The CM's station at Hardwick became Wheelwright after 1894; can someone verify that this structure was the original station, though it does not have the look of a CM depot? (This different one was known as Wheelwright.)
Milford
Worcester
Frt.
Still standing at 51 Depot St.--is this building really a freighthouse?
Northboro
Worcester
Frt.
Still standing? Address? See Steve Fisk's "Mystery Page" for this structure.
Oakdale
Worcester
Pass.
Can someone verify that the current 16 North Main St., Oakdale, is some kind of later replacement B&M station?
Old Furnace
Worcester
Pass.
Can someone verify that the structure currently occupying the site of the former Old Furnace B&A station was/is a railroad freighthouse?
Princeton
Worcester
Frt. or Pass.?
Can someone verify that this nearly trackside structure is either the passenger or the freight station at Princeton, as reported by a realtor?
Southville
Worcester
Pass.
Is this structure --apparently the B&A station at Southville--the same structure as the one pictured here but considerably modified? Is it the case that a stone Boston & Albany depot from Southville was moved to the town of Dublin, NH?
Note: Recent Developments/Resolutions/Discoveries:
--Marbleridge station is still standing on Marbleridge Road in Andover, Essex County:

-- One Turnpike depot

was the NH depot in Plymouth County; the other

was the B&M depot in Middlesex County
-- The freighthouse at Wachusett

in Worcester County has been razed.
-- The structure standing in Deerfield

in Franklin County is a replica, not a remodeled original stataion.
-- This structure

in North Adams (Berkshire County), which sat 100' down the tracks from the larger, steepled Union Station, was a RR building but not a depot.
-- The former BRB&L Harbor View depot



is now a private home on Cowper St. in the Harbor View neighborhood. photo link
--This station


is Brown/Park St. (Boston & Lowell RR, Middlesex Co.); this station

is Browns/Browns Crossing/Northville (Old Colony RR. Plymouth Co.)
--The Somerville Highlands station (Middlesex Co.) is long gone, though the stones were used to build a structure in Tufts Park (in Powderhouse Square).
--The depot formerly listed as Mystery Depot 7

and thought to be in Bristol Co., has been identified as the Old Colony depot at Portsmouth, Rhode Island (12/21).
--This
Cypress St./Brookline Hills depot preceded the large stone B&A station built in 1892 (thanks, Richard!)
--This station

identified on the image as "Whitton Jct.," is in fact the former depot at Whittenon Jct. (thanks, Richard!)
--This structure



was in fact the original, pre-Richardson 1881 station at Auburndale, dating probably from the 1850's.